Available from Bookshop, Amazon, & Bookstores Everywhere ~ "The Sign of the Weeping Virgin." Florence, 1480: Guid'Antonio Vespucci is back in town. One man. One Clue. One last chance to save Florence.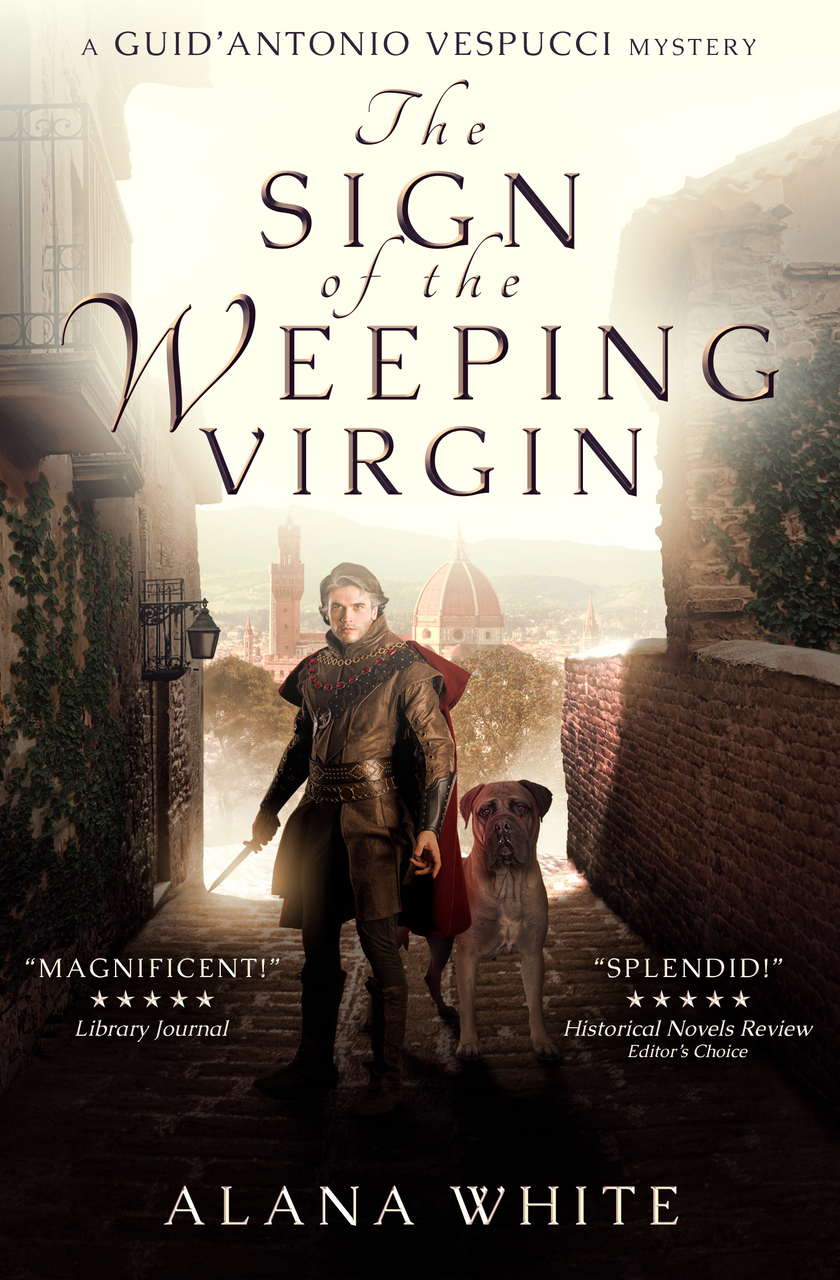 Starred Kirkus Review ~ Awarded to Books of Exceptional Merit ~ "One hopes that White's clever tale, meticulously researched and pleasingly written, is the first in a series that will bring Florence and its many famous denizens to life."

Library Journal: "Intrigue and danger...the author's knack for describing settings is stellar."
Publishers Weekly: "Fans of historical mysteries will thoroughly enjoy this chance to visit the Italy of 1480 in the company of real-life historical figure Guid'Antonio Vespucci, a Florentine lawyer. Backed up by sure-handed storytelling and scrupulous research into the period, White creates richly evocative descriptions of Renaissance-era Florence certain to please the amateur historian and armchair tourist."
Along with his nephew, Amerigo Vespucci, Italian Renaissance lawyer Guid'Antonio Vespucci investigates crime in 15th-century Florence . . . . "If you've ever been to Florence, or you are going to Florence, or you want to go to Florence, if you've ever whiled away an afternoon in the company of Renaissance masters in an art museum--or if you just want a really good read filled with color and intrigue, a story peopled with characters who are at once exotic and humanly familiar in their universal lusts, passions, fears and ambitions, then this mystery, set in Renaissance Italy, is for you. Through Alana White's elegant prose and skillfully integrated research, the 15th-century City of Flowers comes to life." Brenda Rickman Vantrease, author of "The Illuminator" and "The Heretic's Wife"