"THE HEARTS OF ALL ON FIRE" 

"A gorgeously written historical novel full of rich prose. Alana White is a master at taking her research and knowledge about Italian history and crafting a story readers will love." 5 Stars & the "Highly Recommended" Award of Excellence ~ The Historical Fiction Company 

Book II in the Guid'Antonio Mystery Series set in Renaissance Florence, Italy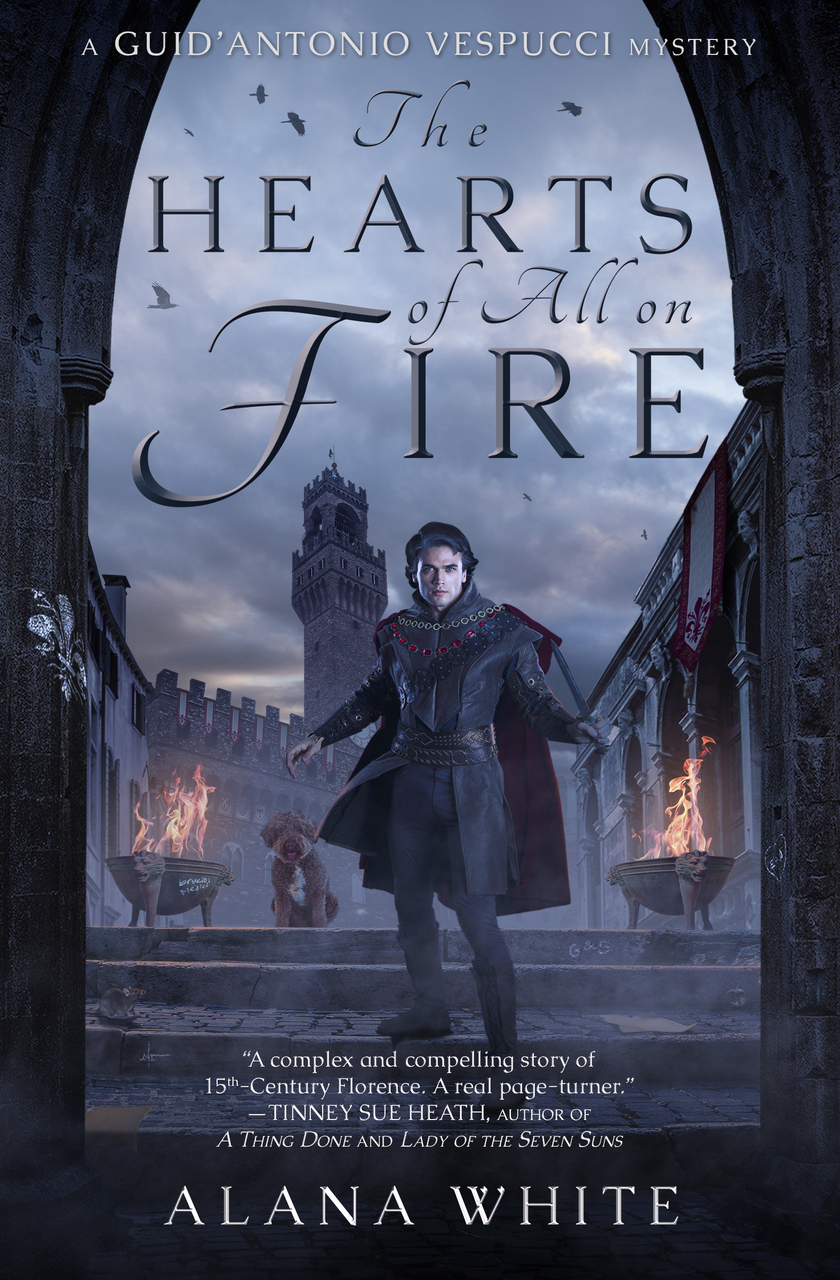 Florence, 1473. An impossible murder. A bitter rivalry. A serpent in the ranks.

Florentine investigator Guid'Antonio Vespucci returns to Florence from a government mission to find his dreams of success shattered. Life is good—but then a wealthy merchant dies from mushroom poisoning at Guid'Antonio's Saint John's Day table, and Guid'Antonio's servant is charged with murder. Convinced of the youth's innocence and fearful the killer may strike again, Guid'Antonio launches a private investigation into the merchant's death, unaware that at the same time powerful enemies are conspiring to overthrow the Florentine Republic—and him.

A clever, richly evocative tale for lovers of medieval and renaissance mysteries everywhere, The Hearts of All on Fire is a timeless story of family relationships coupled with themes of love, loss, betrayal and, above all, hope in a challenging world.
"A complex and compelling story of 15th-Century Florence. A real page-turner."
Tinney Sue Heath, author of Lady of the Seven Suns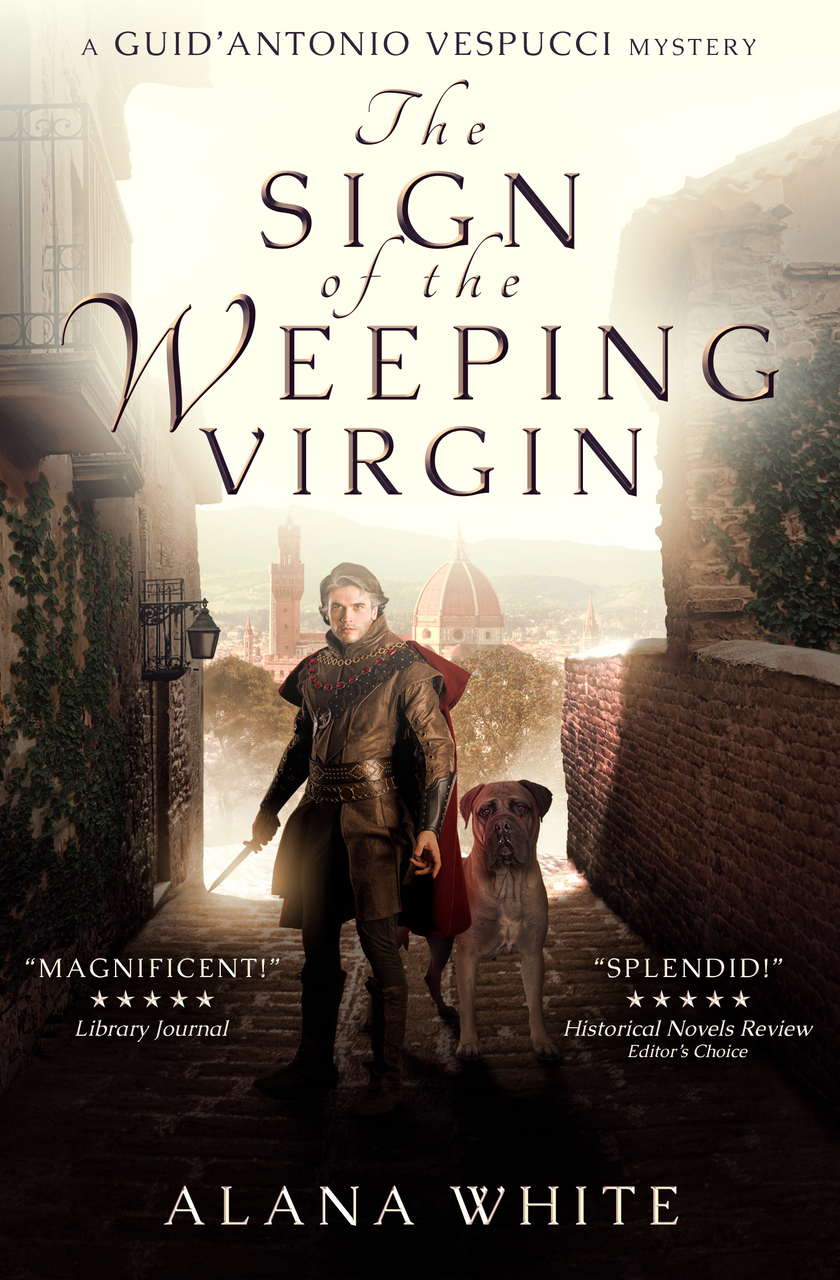 Starred Kirkus Review ~ Awarded to Books of Exceptional Merit ~ "One hopes that White's clever tale, meticulously researched and pleasingly written, is the first in a series that will bring Florence and its many famous denizens to life."

Library Journal: "Intrigue and danger...the author's knack for describing settings is stellar."
Publishers Weekly: "Fans of historical mysteries will thoroughly enjoy this chance to visit the Italy of 1480 in the company of real-life historical figure Guid'Antonio Vespucci, a Florentine lawyer. Backed up by sure-handed storytelling and scrupulous research into the period, White creates richly evocative descriptions of Renaissance-era Florence certain to please the amateur historian and armchair tourist."
Along with his nephew, Amerigo Vespucci, Italian Renaissance lawyer Guid'Antonio Vespucci investigates crime in 15th-century Florence . . . . "If you've ever been to Florence, or you are going to Florence, or you want to go to Florence, if you've ever whiled away an afternoon in the company of Renaissance masters in an art museum--or if you just want a really good read filled with color and intrigue, a story peopled with characters who are at once exotic and humanly familiar in their universal lusts, passions, fears and ambitions, then this mystery, set in Renaissance Italy, is for you. Through Alana White's elegant prose and skillfully integrated research, the 15th-century City of Flowers comes to life." Brenda Rickman Vantrease, author of "The Illuminator" and "The Heretic's Wife"